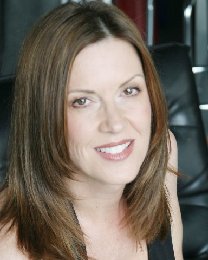 Why did I make the audio recordings?

Jesus has the most beautiful voice, I've heard it.
My experience came about indirectly thanks to an apparition, although it wasn't one I saw directly. It started a few years ago when I developed an interest in the Apparitions of Our Lady of Medjugorje.
In 1981, the apparitions appeared to six young people in small village of Medjugorje in Bosnia-Herzegovina. The Holy Mother spoke with them and has given them messages that reaffirm the importance of overcoming evil and returning to God. I became aware of the phenomenon in the late 1980s when my aunt, uncle, cousins and their families became devotees. I joined them.
The devotion included daily mass with Eucharist, and when I would come home afterwards, I'd do 15 decades of the Rosary prostrate on the ground. Yes, it was intense, especially since it was not rote rosary, but contemplative prayer. That would be followed by meditation that lasted as long as it needed to maintain the communion with the Other Side.
I soon was led to begin reading "The Poem of the Man-God," a five-volume opus written by a bedridden Italian mystic named Maria Valtorta. The writings vividly describe the inner visions of the author who beheld the story of Christ, starting with Anne and Joachim, Mary's parents, and ending with Jesus' final instructions to the believers.
As I was reading the first volume, something unusual happened, something I knew foretold a role for me. When Jesus came into the story speaking His own words, I could hear Him clearly. His voice was beautiful and commanding, his laugh was embracing. The sound alone was imbued with a presence that could still a roomful of people, and I must confess that I sometimes could barely keep up with the reading because of its power.
Naturally I was eager to hear His voice again after finishing volume one, but it was not to be. The remaining volumes didn't seem to have that sound track, but no matter, I was in love.
Then another voice entered the picture.
One day I was prostrate and saying the Rosary in contemplative prayer when that voice instructed me to record "The Poem of the Man-God."
I knew right away that it was Mary speaking to me, but I was flustered that I said, "You want me to do what?" She patiently repeated her instruction but I wasted no time in being a know-it-all. "Oh, who would want to hear me read 'The Poem of the Man-God'?" I questioned the Holy Mother. "The blind?"
Mary, in her infinite patience, did not let the issue rest.
Some time later, I developed a devotion to the Rosa Mystica, an apparition of Mary that spoke of the need for ethics and purity in the priesthood. There soon followed a dream that, in its strangeness, provided clarity.
In the dream, I was being forcibly taken down a hallway by two men in black suits. We passed by an open door and I looked in the cluttered room and saw a dusty concrete statue of Our Lady of Fatima, about three feet tall. I was frantic and called out, "Mother!" The men forced me to sit on a bench along the wall of the hallway.
In my terror, I noticed a doorway just past the bench and observed a bare foot stepping out of it. It was Our Lady in a gown of pastel hues and she was glowing all over, as if in another dimension. "Okay," I said to myself. "She looks different because this is an apparition."
This apparition came over to me and sat down on the bench, so we were side-to-side. We turned toward each other and quite naturally, our knees touched. It was astounding. This intimate contact was so solid and electrifying that I can feel her knees to this day.
She looked into my eyes. I was not feeling at all like the know-it-all of before. I could not turn my gaze from her big, dark eyes, not even a little bit. "This is why people say she is so beautiful," I thought. But there was so much more. She started talking to me and told me so much and I was at peace.
What really stuck with me was when she said, "Whenever stress and worry comes into your life, it is like dust," which made me recall the dusty statue I had just seen. "Brush off the dust," she said, "and I am there."
The next day I was reflecting on how unusual Mary looked. She did not have the usual features we see of an oval face with an aquiline nose. It was then I realized she had the face of the Rosa Mystica, and I decided I had to have a Rosa Mystica statue for my own.
I ordered one from the 101 Foundation, but for some reason it was not exactly what I wanted. I called to correct the order and the phone was answered by Dr. Rosalie Turton, the founder of the foundation.
I felt a surge of panic because I realized that among the many things she does, she produces audio cassette tapes, and I knew I'd have to ask her about doing those recordings of "The Poem of the Man-God."
I mean when Mary tells me in my ear what to do, and our knees touched , how can I refuse? And I didn't want to see those two guys in the black suits again either.
It really wasn't so difficult. Dr. Turton said yes, and I proceeded to make the series of recordings, that are on audio tape and as Mp3 files on the Internet.
And it has been the most fulfilling thing I have ever done, thanks to a little persuasion from the Holy Mother.
Nancy Ellen Mills