David Murray
Maria Valtorta Reader's Group in Australia
http://valtorta.alphalink.com.au/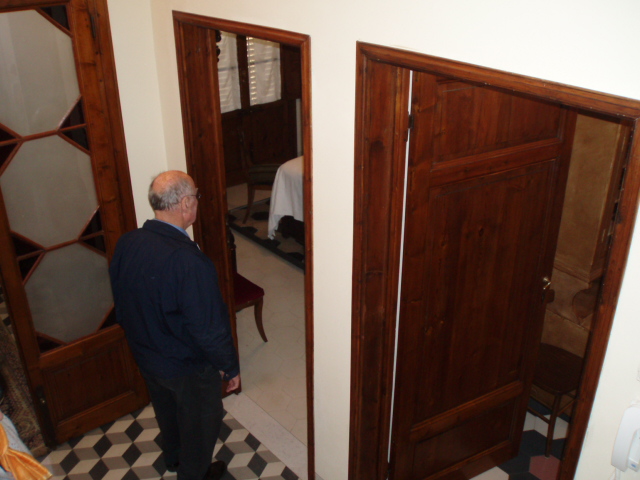 David Murray looking into Maria's bedroom in her home at Viareggio, Italy.
My Journey with Jesus Through the Writings of Maria Valtorta

David Murray is the founder of the Maria Valtorta Reader's Group in Australia. David and his good friend Dale have made many voice recordings of Maria's writings. Their latest addition is the monumental project: "The Sunday Gospels". This is a 4-CD set containing 56 hours of the Liturgical Sunday Gospels in an Mp3 format. It's a wonderful representation of Maria Valtorta's writings. Dale begins each track with the Sunday Gospel reading, then David reads the corresponding writing by Maria Valtorta. David has a peaceful, relaxing voice with excellent inflection, from which the listener never tires. Please enjoy the free sample below.